It's February, love, and coronavirus is in the air, smelling of roses and systemic failures. After a cold and bleak January without a single listicle to keep you warm, the mixtapes are back, baby. We all need a little distraction right now, and it sure is nice to feel something, so let's rediscover our emotions this month with a list of films that range from heartbreaking to heartwarming, funny to terrifying, or maybe a little bit of everything because the spectrum of romance is vast and varied. For all you lonely folks out there, I've included a drink pairing to drown your sorrows with; Happy Valentine's Day!
Starman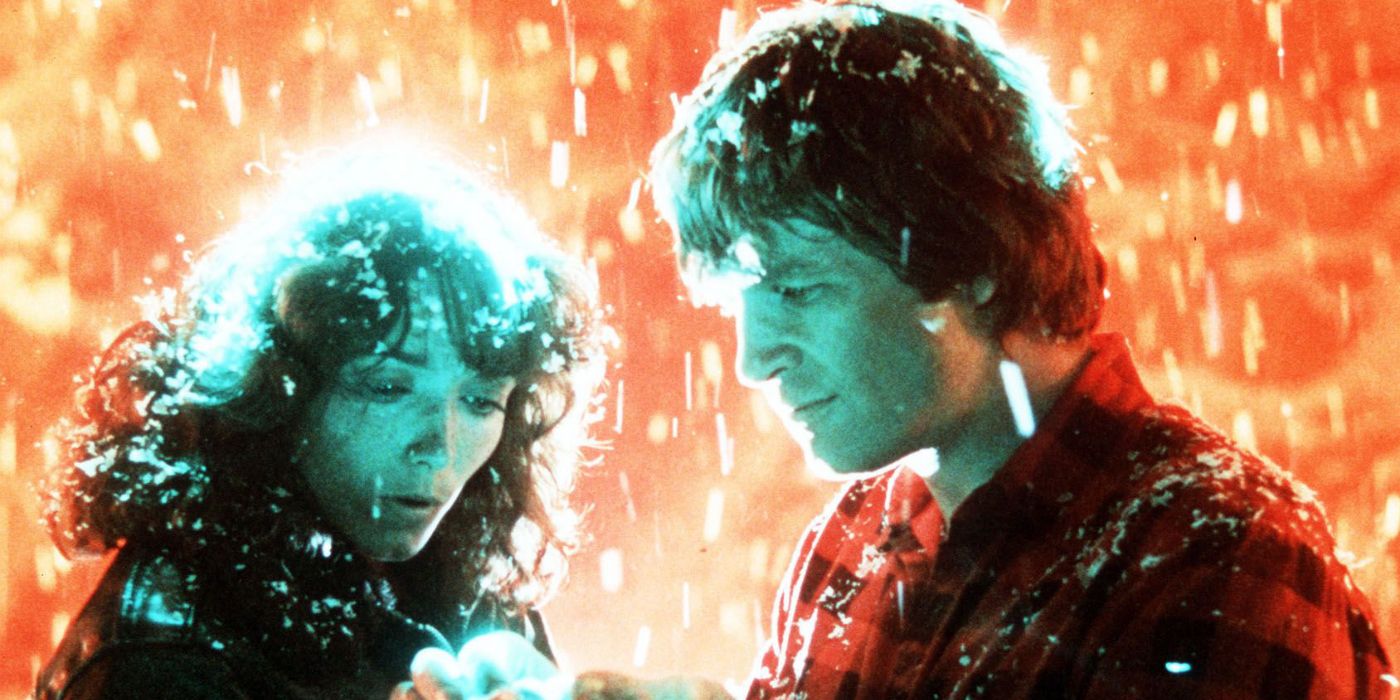 John Carpenter is known for badass, tight, genre flicks with absolutely banging soundtracks. Starman is still all of those things, but with a heart beating in its chest that is noticeably more sincere than Carpenter's usual outings. Jeff Bridges plays a too pure for this world alien who looks identical to Karen Allen's dead husband. If that sounds like it could be a bit weird, that's because it is. But in spite of that, the film manages to work as a wholesome, pure, cathartic, romance. The story and Americana sci-fi feels very Spielberg, but the visual stylings and humor is pure Carpenter. If that sounds like your jam, then you'll want to track this gem down ASAP.
Pair With: Ice Cold Coors Light, because you know that's what 90% of the characters in this movie drink
The Before Trilogy
Alright, I'm cheating a bit with this one. But to not watch this entire trilogy is to miss out on the beauty of watching a relationship pan out over the decade. Filmed with the actual time gaps between productions as part of the story, these talky, sweet, and insightful movies are Richard Linklater's chronological masterpieces. Ethan Hawke and Julie Deply support the trilogy in real-time from 1995-2013 as a couple who have a hot and heavy one night romance that eventually blossoms into a lifelong relationship. It is a gorgeous and subtly poetic examination of human relationships with all their flaws and beauty. Easily some of the best films about relationships out there and essential viewing for this time of year.
Pair With: A craft farmhouse saison, rich and complex but easy to drink, reminiscent of european countrysides
Portrait of a Lady on Fire
Celine Sciamma's passionate period piece love affair is the story of two women longing to know one another. Nearly every frame radiates with beauty and a barely contained sense of desire. The bittersweet tale centers on a painter, Marianne (Noemi Merlant), who is hired to paint a reluctant bride's marital portrait to be, Heloise (Adele Haenel). But she is to do so in secret, as Heloise doesn't wish for the portrait to be done, hoping that it will delay the marriage. As Marrianne studies Heloise for the sake of art, she falls in love with the person behind the portrait, and the feeling is mutual. It's a breathtaking study about the ways and reasons we fall for a person and will leave you, like it did me, a sobbing mess. Definitely miss this one if you hate to cry, or if you hate the concept of love, but know that you will definitely be missing out on one of the great cinematic romances.
Pair With: a stone fruit heavy dry white wine, something that you'll want to drink quickly because it tastes so good, but that you know will ultimately give you a hangover so bad you'll want to cry
In The Mood for Love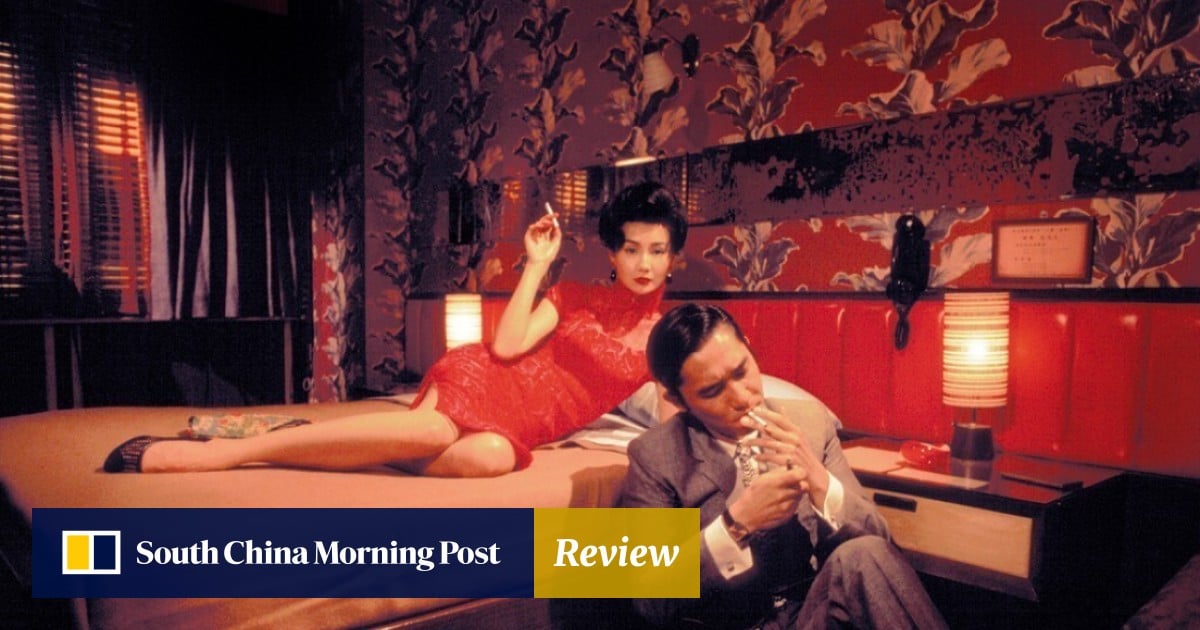 Wong War Kai's In the Mood for Love is the story of two neighbors, played by Tony Leung and Maggie Cheung, who are left to pick up the pieces after discovering that their respective spouses were cheating on them with the other's spouse. It leaves the two in a uniquely painful situation that forges a special bond that stays with them their entire lives. The cinematic embodiment of the saying "Like ships passing in the night," the film tragically shows the vaguely spiritual romance that blooms and fades between the two. Its interest lies in the poetic small moments of a very complicated relationship and manages to capture the actual feeling of looking back on an old flame. It's impeccably crafted and moving in a way that few films are. If you've never cried at somebody whispering into the hollow of a tree before, you will now.
Pair With: An Old Fashioned with the best ingredients money can buy to go with everybody's immaculate period appropriate attire
The Fly
On the surface, you may not think of David Cronenberg's 1988 remake of THE FLY to be romantic. But the central dynamic between an ambitious and doomed scientist (Jeff Goldblum) and his journalist partner (Geena Davis) is the foundation of what makes this body horror classic so good. Every horrifying and gruesome moment in the scientist's slow deterioration is elevated by the fact that his partner is there to witness it all and suffer alongside him. There's a universal melancholy between all the maggot birth dreams and oozing flesh that speaks to one of the truest horrors humans can experience: watching someone you love suffer.
Pair With: Tequila Sour, make sure to use egg white and lime to make it look green and thick so that it'll leave a film on your mouth after
The Big Sick
In some ways an optimistic cousin to the previous entry on this list, The Big Sick is a warm and funny masterpiece. Based on the true story of now married star, Kumail Nandjiani, and writer, Emily V. Gordon, the film tells the story of a newly minted couple who have to figure out how to navigate one of them being diagnosed with a horrible, probably fatal, disease. It's personal approach to tragedy feels real and relatable, but never loses touch with it's intention to be a pure romantic comedy. It easily stands with the best in the genre alongside timeless favourites like When Harry Met Sally, but has a unique voice that makes it feel truly special.
Pair with: a Long Island Iced Tea, because this movie has a little bit of everything
The Handmaiden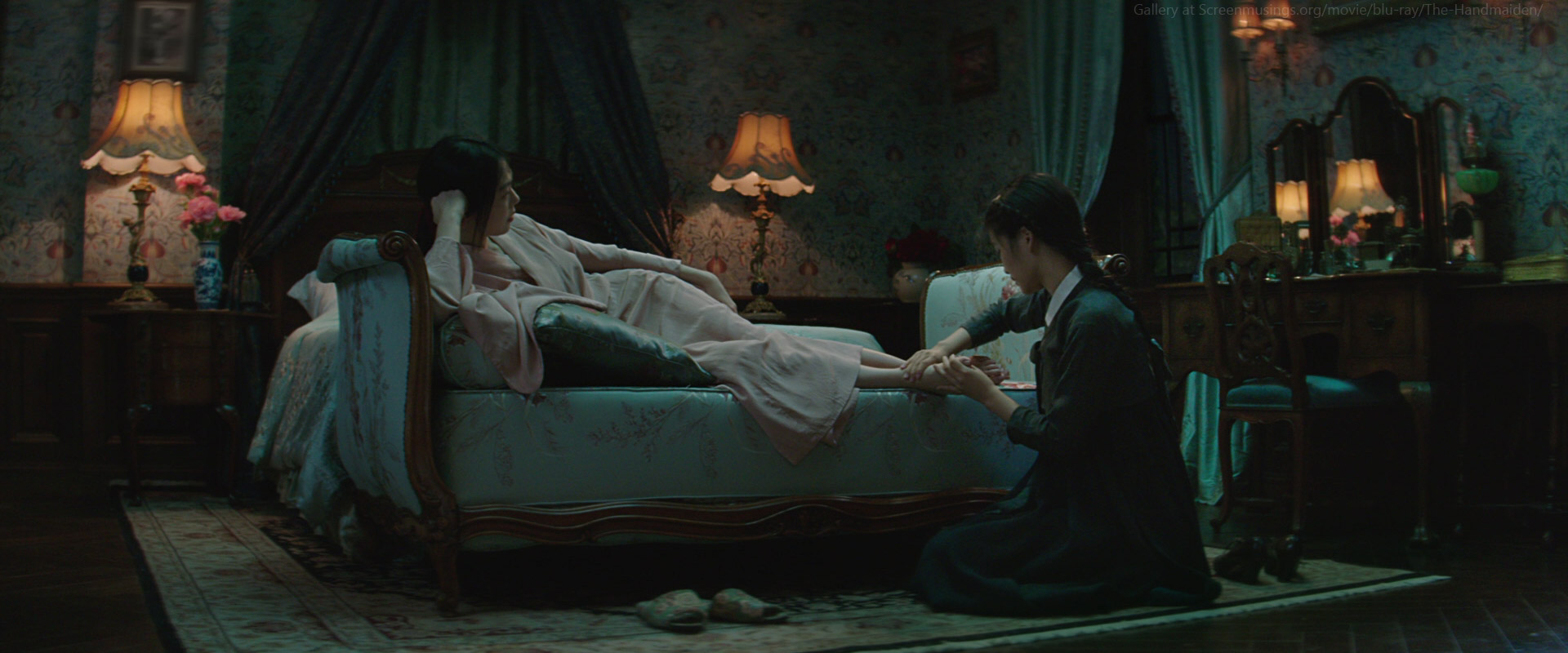 This twisty, scintillating tale of revenge and con artists, doesn't initially feel very romantic. But as the complicated story unravels, the core driving force is revealed to be love all along. The Handmaiden is about a con man who uses an orphaned pickpocket to help him rob a rich woman of her inheritance. But as motivations and intentions come to light, things get complicated and super weird (octopus, anyone?), and the movie becomes something wholly different than you may have thought it was. An erotic thriller with some truly incredible twists and turns that makes it a perfect Friday night watch. Make sure you've got somebody to watch it with because you'll definitely want to talk about it afterwards.
Pair With: Japanese Whiskey Sour with a Soju floater, you might find that the japanese whiskey flavor oppresses the Soju's delicate notes but, well, watch the movie and you'll get it
Moonlight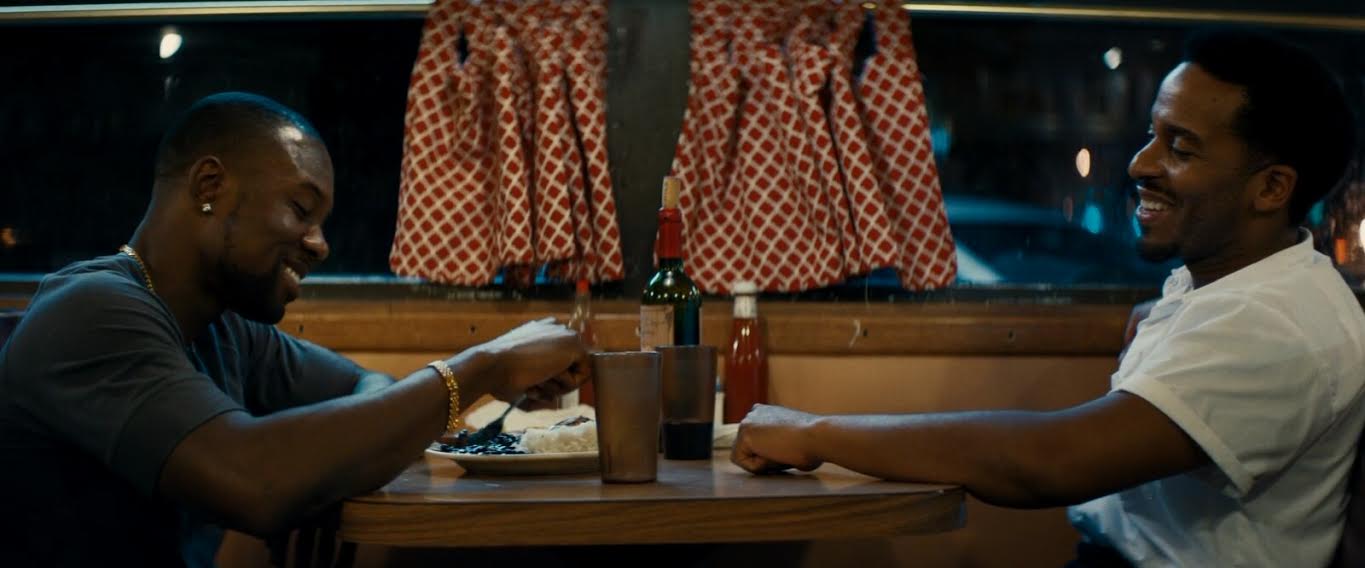 Barry Jenkins' 2017 best picture winner suffers from the same problem that many Oscar winners do; nobody talks about it anymore. Which is a shame because it is a beautiful and intimate portrait of a young man, played by Alex Hibbert, Ashton Sanders, and Trevonte Rhodes in turn, who is struggling with his own sexual identity throughout three defining chapters in his life. It's incredibly well shot and will scratch the itch of anybody looking for a vibey, cool film that won't leave you cold. It also has one of the best diner scenes ever committed to film that will make you want nothing more than for Andre Holland to cook you an authentic Cuban dinner.
Pair With: A crisp and refreshing Mojito, to suit the Miami vibe
Paris, Texas
Win Wenders spiritual tale of longing is as iconic as it is timeless. It's particular blend of fairytale love story sentiments lends a sort of mythical ambiance to the films bleak desert setting. After a man (Harry Dean Stanton, at his best) wanders out of the desert he slowly makes his way back to the love of his life (Nastassja Kinski) and on the way the whole spectrum of love is covered. Not just the rose colored memories of the good times but also the anger, the jealousy, the sadness, and the unknowable feelings that occur in between all of that.
Pair With: Cheap bourbon, neat. I'm sorry.
Interview with a Vampire
Have you ever known a couple who has no business being together? One that seems to just hurt one another over and over again and do nothing but inflict pain and seemingly thrive on jealousy? Then they have a kid? Well add in some wigs and fangs and that's Interview with a Vampire. A deeply toxic love story that sprawls centuries and centers around Brad Pitt in maximum himbo mode and Tom Cruise letting all his weird craziness show. For as stuffy as it comes off this movie is a blast, especially if you love mess.
Pair With: The oldest red wine you can get your hands on, that you'll convince yourself is good even if it tastes terrible